Quasar is looking for a Remote Sensing Data Scientist profile to work with the SIMBAD team.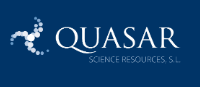 Background
Earth Observation (EO) applications and services are rapidly increasing. Sentinel missions are being developed by the European Space Agency (ESA) for the Copernicus Program, a European effort to monitor the Earth and its different habitats. Each Sentinel mission is based on a constellation of two satellites to fulfil revisit and coverage requirements, providing robust datasets for Copernicus Services. These missions (from Sentinel-1 through Sentinel-6) carry a range of technologies, such as radar and multi-spectral imaging instruments for land, ocean, and atmospheric monitoring; and are providing massive EO data collections on a global scale, and the data generation rate is rapidly increasing.
In addition, advances in Information Technology (IT) infrastructures have enabled new ways of accessing and exploiting EO data. This rapid evolution provides an opportunity for added value service providers of EO applications and services. Quasar Science Resources is taking advantage of this opportunity and is developing products and custom services based on Sentinel data.
SIMBAD (Sentinel Imagery MultiBand Analysis and Dissemination) is a module of Quasar Scientific Exploitation Platform (SEP), dedicated to the processing of Sentinel imagery and the extraction of EO-based products. The module integrates the hardware/software infrastructures able to supply the computing and storage resources needed for the exploitation and provision of the tools needed to manage the EO datasets in a distributed environment. SIMBAD facilitates the exploitation of EO data by developing applications to address societal challenges, enabling policymakers, authorities, and environmental agencies to develop long-term strategies as well as to react efficiently to sudden critical situations.
Quasar is looking for a profile in Remote Sensing to fill in a position working for the SIMBAD project. SIMBAD uses Sentinel images to extract different resources in the areas of Maritime Monitoring, Marine Ecosystem Monitoring, Water Quality Monitoring Wildfire Monitoring, and Precision Agriculture. For this reason, Quasar wants to incorporate a committed profile, not afraid of challenges, with flexibility to undertake different tasks and eager to learn and be part of a great team.
Tasks
The Remote Sensing Data Scientist is expected to manage the SIMBAD team, which includes amongst other tasks the following:
Develop the SIMBAD SEP to accommodate the scientific requirements of the project and take SIMBAD to a production stage.
Support the scientific team by developing, improving, and automatizing different scientific processing pipelines based on Sentinel data.
Integrate the scientific analysis pipelines within the SIMBAD infrastructure.
Develop tools to manage and execute different scientific processing pipelines within the SEP.
Develop the tools to distribute SIMBAD products to the end users.
Develop the visual interface for SIMBAD products.
Other aspects which the candidate is expected to undertake include:
Participate and/or lead the production and submission of proposal to different European and national calls.
Participate, lead, and/or support team members in writing/publishing scientific articles in the high impact international journals.
Support the team during the participation of scientific and/or commercial events, like dedicated fairs.
Position details
Permanent contract.
28 days holidays.
Private health insurance.
Starting date: November 2022 (approx.).
Salary based on experience in the range 35-40 k€.
Required qualification
PhD in remote sensing and 2-4 years of experience in researching and developing software solutions for scientific systems or equivalent combination of education and experience.
Advanced knowledge of scripting in Python.
Experience with Linux.
Desired qualification
Experience as a postdoctoral research fellow.
Disciplinary knowledge in Earth science, environmental science, physics, chemistry, biology, or a related field.
Remote sensing concepts and technology, especially as applied to Earth sciences statistics concepts and their practical applications.
Geographic Information Systems (GIS) concepts (e.g., projections, raster vs. vector data) and technologies, especially for scripted analysis and visualization (e.g., GDAL, APIs etc.).
Data science concepts and technologies, including data cleaning, advantages and disadvantages of different data formats and data models, uncertainty, metadata, and quality assurance/ quality control.
Creating and working with containerization (e.g., Docker) and orchestration (e.g., Kubernetes, Docker compose) software.
Product/pipeline version control using Git.
Experience with the handling of in-situ data and processing of large datasets.
Experience from working with different types of remotely sensed data, machine learning/deep learning techniques and statistical approaches.
Personal qualification
Self-motivated and self-improvement. Desire and ability to learn quickly about both science and new and unfamiliar technologies.
Strong organizational and time management skills.
Flexibility, patience, and perseverance to overcome unexpected scientific, technical or organizational issues and sudden changes in expectations.
Good analytical and problem-solving skills.
Ability to manage a high workload.
Strong communication skills with both internal team members and customers.
Other Information
The Remote Sensing Data Scientist position´s location will be at our offices in Las Rozas de Madrid.
About Quasar
Quasar Science Resources is a team of highly qualified experts covering a wide variety of backgrounds that offers new concepts and approaches in the IT Management, Development and Services area. We provide consulting on Software and System Engineering services for Research and Development projects providing high quality tailored-made services targeted at research centres, universities, and private companies looking to expand their activity domain. Quasar has strong expertise in scientific software development and data reduction techniques, handling and exploitation of scientific databases, archive engineering and data mining, computer systems engineering, including virtual machine infrastructure, network, data storage, and backup.
More information about Quasar Science Resources, S.L.
https://www.linkedin.com/company/quasar-science-resources/
How to apply
Those interested please send an email with an attached CV to: contact@quasarsr.com with subject Remote Sensing Data Scientist.